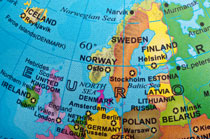 Leading banking group, Swedbank are currently holding discussions with Nasdaq QMX Group who operate the Nordic/Baltic stock exchange, to consider listing Swedbank on the Tallinn Stock Exchange.
Swedbank is a leading bank in Sweden, Estonia, Latvia and Lithuania, who are able to provide financial services to corporate organisations well as private individuals. Swedbank's current market value of EUR 15 billion is nine times the value of companies presently listed in Tallinn.
On 2nd May 2011 it was announced that Swedbank was to repurchase their own shares on Nasdaq OMX Stockholm AB. Swedbank currently has no holding of their own shares except for those held in order to facilitate its securities operations, the repurchase is expected to have a positive effect on the present share and company value.
Swedbank's Baltic area manager Håkan Berg is quoted as saying that 'the local capital market needs to be developed and listing is one way to do it'.

Share on Facebook