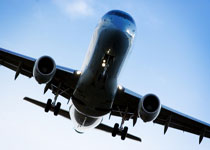 Although still a bit on the slow side Lithuania property market looks as if it is on the up. According to the head of Lithuania's Real Estate Expansion (LREEA), Robertas Dargis, 2010 was about hanging on in there where as 2011 presently exceeds real estate entrepreneur's expectations.
Most gains have been in the small budget end of city housing as the market bottomed out during 2010 and very little new property was being built leaving space for demand to out strip supply in 2011. More caution and restraint is presently being displayed in the luxury end of the domestic housing market where it is still most definitely a buyers market.
Purchasers from Russia and Belarus have been reaping the benefits of a subdued market and have been quoted by leading real estate brokers Ober-Haus as spending some 10 million litas in various property sectors. The foreign investors are undoubtedly helping to bolster the market as they scoop up the bargains.

Share on Facebook