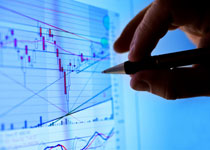 For the forth year running Lithuania have shown recognition to their country's top and best performing Chief Financial Officers (CFO) at 'The Committee of CFO of the Year Awards' held in Vilnius earlier this month. CFO of Lithuanian Post, Kestutis Jarzemskas, won the title of the CFO of the Year in the Public Sector and CFO of Birac factory producing aluminium oxide in Bosnia and Herzegovina was the winner of Impressive Start nomination, an award specifically nominated to CFOs who are in their first year of employment in that position.
The CFO Awards was originally started by Vida Ciuberkiene Kumpikiene to give recognition to outstanding finance managers within organisations and their input to the Lithuanian economy, to award the best who have an impact on increasing the significance of the role of finance in the public Sector.
The Criteria for achieving an award is based on; significant improvement or increase in effectiveness in finance function, personal input in achievement of strategic targets of organisation and enforcement of CFO role in public as well as in the organisation internally.

Share on Facebook