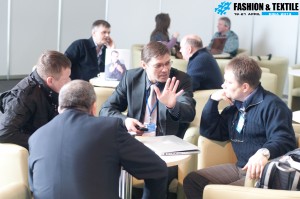 Further to the announcement of next years Fashion & Textile fair in Latvia is Fashion & Textile 2013 B2B Matchmaking, a business promotion platform that offers an online possibility to establish business contacts is already launched. Online B2B Matchmaking has got a new look that makes it more user-friendly, faster and easier.
The registered participants of B2B matchmaking get an opportunity to inform about their company, its products and services, as well as to gain the respective information about other participants and to make appointments during the fair. It provides a unique opportunity – to find new contacts and partners, and to enter products in other markets without leaving the office.
The B2B Matchmaking will be available online by 18 April 2013; pre-scheduled appointments will take place at the Business Centre of the Fashion & Textile fair from 19–21 April. Business and governmental entities, foreign diplomatic staff, foreign delegations and wholesalers from Pskovand Moscowregions, the participants of the 1st Nordic and Baltic Fashion and Textile Forum rated the 2012 B2B Matchmaking as a good business promotion tool.
The year's major textile and fashion fair in the Baltic States – the 18th textile, clothing, leathers and production equipment fair "Fashion & Textile 2013" – will take place from 19-21 April 2013 at Kipsala International Exhibition Centre in Riga, Latvia. The fair will bring together the manufacturers of ready-to-wear, home textile, lingerie, leathers, fashion accessories, production and sewing equipment from Latvia and other countries. To apply for participation in the B2B Matchmaking visit www.bt1.lv/fashion, and fill out the registration form in the section "B2B Matchmaking".

Share on Facebook