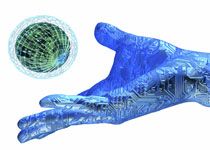 Three Million Euros has been promised from the European Regional Development Fund to finance the building of Kivioli Adventure Centre in North Eastern Estonia. The entire cost is estimated at 5.75 Million Euros, the shortfall being funded by the Ministry of Culture and the town of Kivioli.
The large formation was originally industrial waste sites for land fill of shale mining which has formed a large ash hill. Oil shale was a major source of energy in Estonia and for many years waste was deposited at municipalities at Kohtla-Jarve and Kivioli, 100 million tons covering some 150 ha.
By the middle of 2012 the ash hill at Kivioli will have been reformed into an adventure centre offering all year round venue for adventure sports. It will become an international centre for health and fitness including sports such as ski and snowboarding, an adventure park, motor cross and an alpine slide. It will also be available as a competition venue and it is estimated the centre will be able to cater for up to 80,000 visitors a year.

Share on Facebook