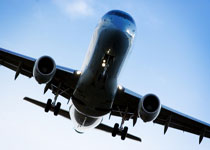 This March Invest Lithuania in association with the UK and Baltic Corporate Consultancy Cormack Consultancy Baltic (CCB) and other partners are holding a series of seminars to highlight opportunities that include financial support and tax incentives available to UK companies that are interested in establishing Research & Development units or Shared Service Centres in Lithuania.
The seminars will be held in Edinburgh (March 8th), Newcastle (March 9th) and Leeds (March 10th) with a number of speakers from Lithuania, and will cover a range of areas including Legal, Finance, Staffing and Funding Support.
These seminars follow on from successful conferences held in Edinburgh, Manchester, Birmingham and Glasgow last year that led to a number of UK companies visiting Lithuania and establishing a business there.
A number of major international businesses including Barclays, IBM, Thermo Fisher Scientific and Western Union have recently launched their major operations in Lithuania, and have been attracted either by the ready availability of skilled labour, or the specially prepared financial incentives programme for each FDI project by the national government.

Share on Facebook