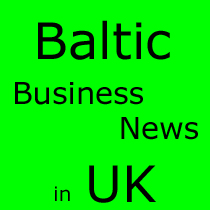 Sunday was the General Assembly day where the Prime Minister Andrus Ansip made a breaking news speech of Estonia and how it wants to be the "Nordic Tiger". This was a pleasing moment for the Baltic State country Estonia that would give and encourage with more confidence and prosperity.
Andrus Ansip said, "I want Estonia to have the best business environment in the Nordic region and the economy to be the fastest-growing one here".
Education Reform, Energy Consideration and Economy Drive were key discusser's in the speech at the General Assembly as this is the basis of the country and if worked at Estonia will be a key player soon.
What cannot be forgotten in Estonian is the State Budget deficit that accumulated to over 2 Billion Kroons in 5 months of 2010 this giving the Estonian government a tough job ahead especially with talk of much reform in the General Assembly.

Share on Facebook