Estonia import and export trade figures have soared over 60% this year compared to 2010 April figures according to Statistics Estonia.
Statistics show that exports have grown by 60% and imports by 68%; the figures translate to 1.1 billion Euros in exports and 1.2 billion Euros in imports. Estonia's largest export for year ending April 2011 was equipment and machinery which represented 27% of the total goods exported and 27% of imports were in mineral products. Similarly 23% of products exported were mineral products which included motor spirits, fuel oils and electricity. Importation of transport equipment has increased substantially by 79%.
18% of Estonia's exports went to Sweden, 14% to Finland and 8% to Russia.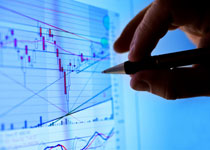 Figures increased during 2010 so that the total turnover of exported external trade was an estimated 18 billion Euros, up 31% on the previous year but still below 2007 figures which were the highest on record. In July 2010 the Ministry of Finance had forecast a much slower rate of growth in Estonia's import and export figures for 2011 compared to 2010, although this is presently proving to have been a pessimistic calculation.

Share on Facebook