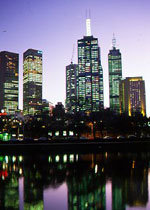 Estonian real-estate company, Uus Maa, was recently quoted as stating that Estonia was now ripe for Scandinavian private investors, in particular Estonian City centre apartments and the Lasnamae district. These areas due to heavy price dropping during the economic crisis, made these areas especially attractive to investors.
Elari Tamm, Uus Maa's home residences director, said that Lasnamae properties are 700-766 Euros per square meter on average which is very competitively priced compared to the city Centre, Kristine or Nomme.
"Since independence, Finns have always invested noticeably large sums here. After the Euro transition we have observed that Finns and Swedes, particularly Finns, are interested in city centre apartments," said Tamm.
Elari Tamm said that Scandinavian investors would be buying into Estonia prime real estate and cashing in crisis created property bargains imminently in 2011

Share on Facebook