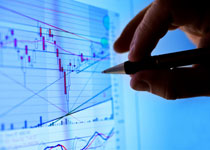 Tomorrow, 27th January, Estonia's new CRJ900 NextGen aircraft will make its maiden commercial flight from Tallinn to Stockholm.
Estonia Air purchased the plane from Bombardier Aerospace, a Canadian company who already supply seven other European airlines whom between then have bought 78 CRJ900 aircraft.
The new plane was delivered to Estonia Air at Mirabel, Canada yesterday and the company is due to receive another two CRJ900s, one more in January and the next in February.
Gary R. Scott, President, Bombardier Commercial Aircraft said "The low operating costs, performance attributes and reliability of CRJ Series regional jets contribute to their success in all markets where they operate."
Andrus Alias, the president and CEO of Estonia Air felt that introducing a more modern aircraft with a reduced environmental impact and lower fuel consumption would improve their company's competitive edge.
The CRJ900, which has 88 seats and can fly distances in excess of 3000 kilometres, is intended to serve shorter and frequent fly business routes such as Stockholm, Moscow and Brussels.

Share on Facebook