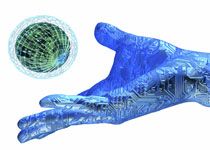 Eesti Energia intends to spread their bet by focussing on building many smaller central heating and electric energy co-production companies in smaller towns in the Baltic regions.
Eesti Energia has made the headlines recently with their large international oil shale companies in Jordan and America. Large Baltic and Nordic energy companies such as Dalkia and Fortum are already supplying the larger towns and cities in their regions. Eesti Energia intends to make the most of the government subsidies on offer in Latvia, Lithuania and Estonia to build combined heat and power plants (CHP) which will have an electricity capacity total of 100 MW and be ideal to directly serve smaller local communities.
Head of Power Generation Development Department at Eesti Energia, TimoTatar, commented that there are plenty of towns in the three Baltic States where the boiler houses of central heating systems are dilapidating and local companies don't have investment capacity.
CHP is the process where by the by-product heat created in the generation of electricity is then distributed for use locally by residence and local business instead of being dispersed into the environment through cooling towers.

Share on Facebook