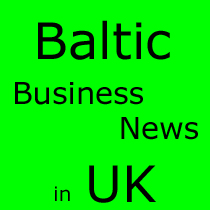 Cosmetics, body care products are heavily been used across Europe and around the World now more than every before.
The handmade natural body care products leader in Latvia Attirance is still at the top of its trade with a huge selection of natural soaps based on Olive Oil giving it a unique place in the market.  Olive Oil has been used in cosmetics many years ago in Rome and Greece because of being rich in minerals.
Some of Attirance leading soaps they do are; Angel, Bee Soap, Flower Soap and Honey Lust Soap. Their ingredients are unique and special and originally found so you can only expect the best.
The cosmetics distribution company Kruzas Nordic plays a very useful role in helping the cosmetics trade in the region, this would definitely help business growth as there is so much being made manufactured but the difficulty has always been the distribution of the items/products. Kruzas Nordic is unique in the sense of having streamlined process and approaches reducing timescales and rework.
What is produced and used in east of Europe is only a fraction of what is produce in the west but it will going get better within Europe especially with the OECD increasing more than ever now.

Share on Facebook