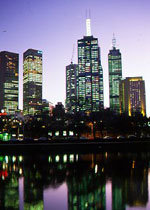 The Estonian Airline giant Estonian Air is at the centre of attention with an over 14% increase in passengers carried at the start of 2012 – January. One key factor to play in this was the flight attendance which no doubt has kept the passengers very happy with figures of over 85 per cent being reported. Estonian Air has more flights to key city destinations such as Brussels and Amsterdam.
Estonian Air's Commercial Manager said,  "We hope that increased frequencies and opening new destinations will improve the connectivity from and via Tallinn. Thus", R. Parras continued saying,  " we can offer better product to both business and leisure travellers, which is basis for our further growth".
This type of move can only position better Estonia and  the Baltic States in Europe and  the World.

Share on Facebook