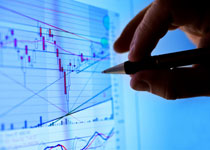 This 10th and 11th of February 2011 saw the annual Baltic Council of Ministers (BCM) meeting held in Estonia between the three Baltic Prime ministers of Estonia, Latvia and Lithuania. The meetings have been held annually since they first began on 13th June 1994 and they are designed to target continuous cooperation between the Baltic Ministers.
The issues tackled this year were the development of the internal digital market, the continued growth of innovation within the three countries and the Baltic energy market.
Particularly on the agenda for discussion was the sighting and unification of a Liquid Natural Gas (LNG) terminal. Presently all gas supplies are imported from Russia, but if the Baltic states can build their own terminal they will gain cheaper energy supply and have a larger capacity.
As each state had previously been considering their own separate terminal points it became clear at the BCM meeting that consolidation and sharing of a single Baltic LNG terminal would be much more cost effective use of the intended use of Baltic taxpayer and EU funding earmarked for the project.

Share on Facebook