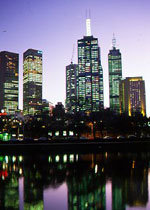 During a press statement last week the global ratings company Fitch Ratings increased Lithuania's outlook from stable to positive.
Michele Napolitano, associate director in Fitches Sovereign group is quoted as saying that the positive outlook reflected Lithuania's strengthening public finances, strong economic recovery and increasing stabilization in the financial sector. That although Lithuania's external debt burden remains a rating weakness, continued fiscal consolidation and structural reform combined with falling external debt ratios could lead to an upgrade.
Fitch Ratings confirmed Lithuania's long term foreign currency rating at BBB and the long term local currency rating at BBB+.
Fitch's improved rating affirms Lithuania's strong economic recovery from the recent global crisis. Fitch Ratings Company expressed confidence in the Lithuanian government's intension to cut deficit to 5.3% this year; that public finances had been stabilised while managing to meet debt commitments and secure investor confidence.

Share on Facebook