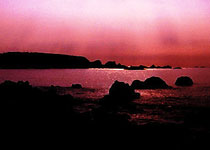 March 2011 will see the first ever joint Baltic exhibition of Manufacturers from Latvia, Estonia and Lithuania.
The industries trade fair exhibition will be held Skonto Hall, Riga, Latvia on 24th March 2011 to 27th March 2011 and is called 'Made in Baltics'. Some 95 companies have already committed to participate which is great news for the event.
Companies of all sizes, from small to large regardless of their market share, are being encouraged to take part in an effort to raise awareness between competitors, share ideas and information as well as an invaluable opportunity to make new contacts.
The exhibition venue, Skonto Hall, where the 2003 Latvian Eurovision song contest was held, will be an ideal venue especially since renovations in 2006 can hold up to 6,500 people and counting.
Great for Latvia, Estonia and Lithuania Baltic Business Development in the Manufacturing Industry and this would ultimately help towards visibility towards the UK and the rest of Europe and Worldwide.

Share on Facebook