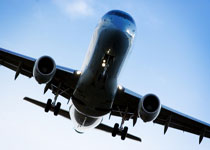 Striving Estonia becomes the seventeenth Eurozone Member State.
Estonia's Prime Minister Andrus Ansip said;
"It is a small step for the eurozone and a big step for Estonia, we are proud to be a eurozone member state." As he withdrew the first euros from a specifically installed cash machine on the exterior of the theatre where a ball had been held to celebrate new years eve and Estonia's changeover from the kroon to the euro.
Regarding Estonia's step into the eurozone, Ulrich Leuchtmann at Commerzbank is quoted in the Financial Times as saying; "Even though Estonia still suffers from high unemployment, the tax and labour legislation of the country is very pro-enterprise and therefore likely to support the country's further recovery. Estonia serves as an example of a country that managed to get a grip on national debt and the budget with the help of drastic savings measures".
This is once again outstanding news for the Baltic State country and the Region.

Share on Facebook