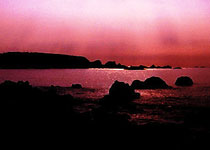 Riga's McDonald to start with the boost in renovation spending the 20 Million Euro cash injection by Premier Capital Ltd.
McDonald's restaurants have been in Latvia for the past fourteen years.
During that time they have turned over in excess of 6.5 million Euros, invested 6 million Euros and currently provided employment for 580 Latvians. Last year alone they achieved profits of 320,000 Euro's that is remarkable news for the Food Giant's Business especially under the current economic conditions.
Premier Capital Ltd, the owners of McDonalds intend to open 35 restaurants in the Baltic region. To realise this aim Premier Capital will be investing a total of 20 million Euros in the Baltics over the coming years.
As well as opening new restaurants, existing premises in Latvia will be given a face lift with total renovation. The head of Premier Restaurants Latvia, Viktors Tedesko, stated that investment would begin with the McDonald's restaurant in Merkela St, Riga, Latvia at a cost of 380,000 Euros.

Share on Facebook