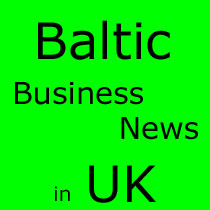 Riga, Latvia will be the centre of the limelight next month, September with the Critical 'Baltic Economic Forum' taking place organised by Latvian key Bodies such as the Latvian Business School or the Latvian Employers' Confederation.
The key focus of September's forum is the Baltic's Strategy on being a Competitive Region – a much need topic of discussion, there is a whole spectrum of discussions to take place on the Baltic Economy ranging from Transport to Corporate Governance to Knowledge and Innovation.
The Baltic Forum is expecting a whole host of quality speakers, follows is a list of 3 keynotes:
Prime Minister of the Republic of Estonia – Mr Andrus Ansip
Prime Minister of the Republic of Lithuania – Mr Andrius Kubilius
Prime Minister of the Republic of Latvia – Mr Valdis Dombrovskis
This type of event is always good for the economy where there is always much lessons learnt helping all participants directly and indirectly.
More information can be found at the Baltic Economic Forum website: www.balticeconomicforum.com

Share on Facebook