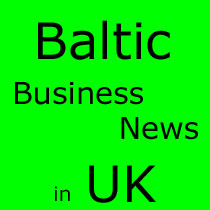 Bombardier Transportation is on its way to Riga, Latvia to Manufacture Trams, this move would position it as the gateway to Russia and the Commonwealth of Independent States (CIS) leading to better Business Development and Trade Links. Trams are quite a common piece of transport allowing movement more freely around built up towns and cities. They use electrical power where electric current is received from overhead lines via a Pantograph.
Current Bombardier tenders that are taking place are to supply vehicles to Pasazieru Vilciens the Latvian passenger rail company implying Bombardier may well have a solid niche in the Baltic State country Latvia.
Flavio Canetti said, "We are interested in producing trams in Riga. If there is a wish to replace the city's tram rolling stock, we are ready to put forward our solutions," a senior director for the business and development of Bombardier. It is important that the 3 Baltic State countries continue moving forward in development and integration putting them in a better position in Europe.

Share on Facebook