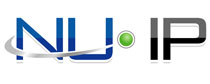 NU-IP is in the middle of Latvia's International Business Development using it unique and streamlined approach allowing Latvian businesses effectively enter UK Markets. NU-IP does not just stop their by being positioned in Latvia and the UK allows it to effectively support Estonian and Lithuania businesses also, giving a full Baltic to UK business transitional support.
NU-IP founder Naseem Ullah, has visited many companies in Latvia and has seen the expertise first hand and it is this experience that has led NU-IP to focus on its core business of International Business Development. Mr Naseem Ullah said, "the Baltic's are renowned for their historical skills and expertise in the field of engineering and Information and Communication Technologies (ICT), at NU-IP we help them explore and enter UK Markets benefiting both regions".
NU-IP's dual location supports UK based companies looking to expand manufacturing capacity, reduce operational costs and explore new eastern European markets and Baltic based companies looking to generate additional sales revenue from the UK market.

Share on Facebook