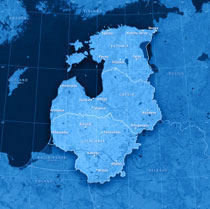 Finnkino Oy, the Finnish film distribution company and cinema chain which is part of the media group Sanoma, is to be sold to Swedish venture capital company, Ratos for in excess of 100 million Euros.
Finnkino has some 30,000 seats distributed amongst their 25 cinemas in which are housed up to 161 screens in the Baltic and Nordic regions. The company was established in 1986 as a merger of 34 businesses working in the film industry. Finnkino was acquired by the Rautakirja Group in 1994 which became part of the Sanoma Group in 1999.
Included in the sale are Finnkino Oy and the related Baltic region Forum Cinemas, plus three properties associated with the business in Finland and Latvia. The company employs approximately 620 people, with net sales last year of movie operations of 88.6 million Euros and operating profit of 8.4 million Euros.

Share on Facebook