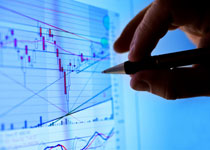 Lord Green, Britain's Trade and Investment Minister is due to lead discussions and speeches at tomorrow, 19th January 2011, at the 'Nordic-Baltic Summit' – the UKTI's Nordic-Baltic trade and investment conference.
Lord Green stated;
"Bringing businesses together to find solutions that work for them is the best way to improve trade relationships at a higher level."
Also the minster said that;
"Discussions taking place today and, indeed, throughout this week's Summit will help to boost our co-operation with the Nordic and Baltic States, which are key partners for growth for the UK. "
After initial speeches the conference attendees will divide into groups to discus the way forward for; 'International collaboration for the digital age', 'Waste to Energy' and 'The future of offshore wind energy'.
Also taking place are discussions regarding business opportunities between the eight states of which over 100 representatives will be attending from the UK, the Nordic states of Sweden, Denmark, Finland, Norway and Iceland and the Baltic states of Estonia, Latvia and Lithuania, with the emphasis of these meeting upon low carbon and high-tech industries.

Share on Facebook