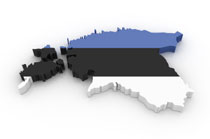 Business Relationships with Estonia and Czech are on the up due to Estonia's interest in Czech's Transport Machinery & Energy Export. This is great news for the region as both Prime Minsters Petr Necas and Andrus Ansip agree on promoting cooperation between the two countries.
Mr Ansip the Prime Minster of Estonia said, "The euro has made Estonia very attractive for direct foreign investments," he carried on saying, "It promotes trade with other EU countries where some 75 percent of our exports are heading."
This communication can only help Czech and the Baltic State country Estonia work well and could result with Estonia and Lithuania (the other 2 Baltic state countries) working with Czech, especially now with the eurozone status.

Share on Facebook