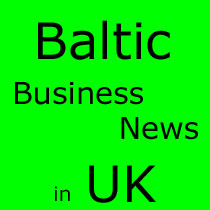 The Eastern Partnership Centre was officially declared open by Foreign Minster Urmas Paet on 26th January 2011. The Centre will provide a core space for organizing seminars, meeting, courses and co-operation between Estonia and the six countries that are the EU Eastern Partnership; Armenia, Azerbaijan, Belarus, Georgia, Moldova and Ukraine.
The Estonian Centre of Eastern Partnership is joint venture between the Ministry of Foreign Affairs and the Estonian School of Diplomacy, it is being funded by the Foreign Ministry, but also gets support the Finnish Foreign Ministry and the Swedish International Development Cooperation Agency. Training will be provided for young diplomats as well as research on Eastern partnerships.
In his opening speech Foreign Minister Paet said "Over the past ten years, Estonia has given instruction based on its own reform experiences to hundreds of officials from our Eastern Partners.
The opening of the Centre of Eastern Partnership will allow us to support our Eastern Partners even more effectively in their integration with the European Union and the implementation of reforms."

Share on Facebook