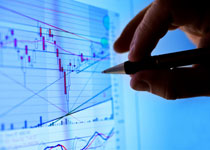 Latvian Prime Minister Valdis Dombrovskis held a meeting with the new Ambassador of Austria to Lativia Dr. Stefan Pehringer on October 12th Wednesday.
During the introductory visit, the two sides expressed satisfaction at the good bilateral relations and cooperation between the two countries and stated that they could jointly defend their interests in the context of the multiannual financial framework of the European Union (EU).
Prime Minister Dombrovskis presented Latvia's position on the EU's multiannual budget. He stressed that an unfair situation has been created which could negatively affect the development in countries with lower income because they would have access to less funding from the EU funds than the countries with higher income.
The Ambassador expressed Austrian dissatisfaction with the current funding Proposal of agriculture policy. Both Sides agreed to cooperate to defend their interests in further discussions on the budget.
The two officials confirmed cooperation in the areas of education and culture and acknowledged opportunities to expand the economic cooperation, also they discussed a visit of an Austrian entrepreneurs' delegation to Latvia which is planned for next year.

Share on Facebook