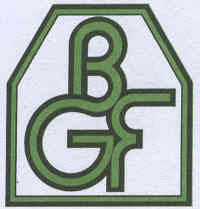 The Latvian rubber manufactures BGF "Baltijas Gumijas Fabrika" are striving forward, being ahead of the game with their unique approach to Rubber Compound Formulations. They understand the different 180 commercial grades of nitrile to select from and the systems involved using their expertise since 1924 when they were founded.
All their rubber formulations are tested and re-tested to ensure that the highest level of quality control is maintained, whilst using the latest technologies and state of the art equipment.
Perspective clients can visit their production facilities in Jelgava, Latvia, where they can understand and inspect the process involved in the creation of rubber, as well meet both the production and technical team.
With BGF being leaders in the rubber industry, this can only help further increase collaboration within Europe as well targeting new UK markets.

Share on Facebook