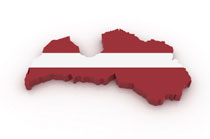 Kristaps Zakulis was confirmed today as the new head of Latvia's Financial and Capital Market Commission.
The decision was made by Latvia's parliament with a vote of 73 to 3 with 17 abstaining. The news will bring new confidence within Latvia's banking sector after the upset caused by the resignation of Irena Krumane, the former director of the regulator on the 28th November 2011 after the suspension of Latvia's sixth largest deposit bank, Latvijas Krajbanka AS on the 21st November due to accusations of missing monies totalling some LVL 109 million.
Kristaps Zakulis was previously head of security for the state owned telecommunications company SIA Lattelcom and Swedbank.

Share on Facebook