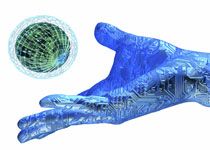 Estonian Minister of Finance Jurgen Ligi signed a double taxation avoidance agreement (DTAA) with Indian Information Technology Minister during a recent visit to Estonia by Indian Minister Kapil Sibal. During the visit, India and Estonia also reached an agreement to work together in the fields of information, communication and technology, education and e-governance, the statement added.
20 scholarships  has  been announced for Indian students that enroll with Estonian universities for an accredited doctoral program leading to a PhD degree in information and communication technology, material technology, environment technology, biotechnology, power engineering and health. Also India will initiate and develop a Chair on Cyber Security in Tallinn University and a Chair on Indian languages, literature and history in another of Estonia's universities.
Speaking at the summit, Indian minister said the challenges before 'emerging markets' are far more complex, as these economies strive to provide basic facilities to their citizens, despite severe handicaps in physical infrastructure. The situation is more acute in the fields of education, health and finance, he added.
Apart from providing ways and means to avoid double taxation of same income, the agreements generally provide for other matters of common interest of the two countries such as exchange of information, mutual assistance process for resolution of disputes and for mutual assistance in effecting recovery of taxes.
As a result, these developing economies can now feel renewed hope of taming  new technologies to deliver services to citizens without waiting for physical infrastructure to come up to the preferred levels.

Share on Facebook