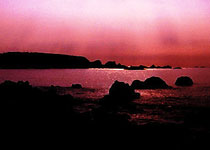 A New Twelve Month training initiative being launched in Estonia will correct small to medium size companies exporting growth problems. Presently export sales in many Estonian companies are managed by the company CEO, who already has extensive duties to perform. Retraining company thinking to delegate the management of export sales to a dedicated export manager would allow full growth in the areas of export volumes and expanding into new markets.
Export Revolution is a new training program for the recruitment and training of export managers. It is a joint venture between Enterprise Estonia and the Marketing Institute.
Export Revolution is aimed at companies in manufacturing and the service sector with 20 to 250 employees. The interested companies would already be exporting to regions other than Latvia, Lithuania, Russia and Finland and claiming a minimum of 640,000 Euros in export revenues. Most importantly they would be prepared to employ an export manager for a minimum of one year.

Share on Facebook