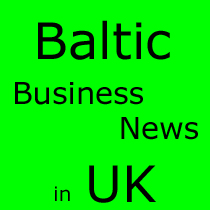 An Economist has stated that we could see a growth of 2% per cent this year in Estonia. This is very good news for Estonian's economy and the Baltic State Region, the Estonia Bank SEB, Hardo Pajula stated as a result of using various market research methods and tools. SEB is held by the Swedish Bank SEB and is the 2nd major bank of Estonia.
The finance group Nordea Estonia is very hopeful of a growth also as they believe a number of opportunities within the Estonian economy will arise, especially with the Euro implementation taking place putting Estonia on the map.
Estonian's finance minister has indicated that their finance and government infrastructure is on target for the Euro, bringing confidence to the people convincing them the government is fully behind.
The Economy of Latvia is also in a good recovering position with the adjustment decline of the GDP (Gross Domestic Product) figure from 4.0 % to 3.5 %.

Share on Facebook