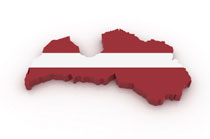 Bank Parex to Reverta. Branding one item to another is a key step in many situations for example especially in Banks where recently the re-branding of the Bank Parex to Reverta. The coming of Reverta is believed to cost in the order of over 20,000 Euros.
"Parex is associated with words like crash, crisis and bad bank", said D. Pavluts continuing with, "The initiative means that the ailing bank has been re-branded for the second time since the initial bailout", Mr D. Pavluts is the Latvian Economy Minister.
Moves like this can only encourage the public more as it does show much is being done by the economists to recover the recent years of downturn.

Share on Facebook