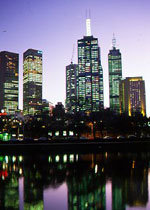 During the inaugural conference in Vilnius, Lithuania on 19th November 2010 of the European Economic and Social Committee (EESC), Laszlo Andor, EU Commissioner Employment, Social Affairs and Inclusion, discussed the best way forward for the Baltic States of Latvia, Estonia and Lithuania to rectify GDP decline suffered during 2008-09 and growing numbers of the unemployed.
Although the current global crisis has had a significant knock on effect on the Baltic States some of the current difficulties can be traced back to the over increase of wages between 2005 and 2008, which labour productivity was not able to sustain.
Due to increased competitiveness within the EU, 2010 is showing signs of some growth with the prospect of further gains forecast in 2011.
To continue this upward trend the Commissioner outlined the need to invest in the Baltic labour market, in particular young people to ensure employment for the future generation. With the continuing aid of the European Social Fund two new concepts will be put into place; 'Youth on the move' and 'New Skills and Jobs' bringing the Baltic States in line with the EU 2020 strategy focused on growth and job creation.

Share on Facebook