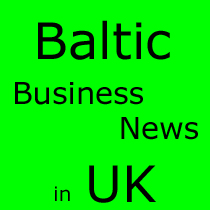 Private Equity Firm Purchases AME. The leading Private Equity and VC Investment Company BaltCap has brought fully AME (Air Maintenance Estonia) from the airline giant Scandinavian Airlines (SAS). This purchase is great news for the Baltic State where plans are in place to more than double production.
AME is Estonia's leading MRO (Aircraft Maintenance, Repair and Overhaul) company where they are experts in the field with the CEO structure not being effected.
Working in the Baltic State region since 1995 BaltCap to date has thirty-nine investments where twenty four are now complete, BaltCap's area of business is Latvia, Lithuania and Estonia where they have a respected and professional presence, by using local people putting them in an advantageous position.
The private equity firms key focus investment interest is companies that are private and are growing or company buy-outs & company buy-in, sticking to this focus has allowed them to continue in their growth path.

Share on Facebook