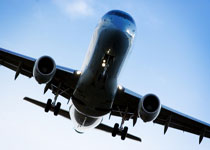 With the Baltic Nordic summit taking place in January 2011 it will be missing out by not having Scotland's involvement. Nobody knows what impact this will have but we will find out in January many can speculate.
The main query is shouldn't the Baltic (especially Latvia) and Nordic countries have a choice in this as they may well insist in Scotland's attendance.
Is the solution for Scotland to host its own Baltic Nordic Summit in 2011 as this may well be just as advantageous or better?
A spokesman for the First Minister Mr Alex Salmond told The Herald: "This looks like a missed opportunity by the Prime Minister to put the respect agenda into practice. Scotland has a huge amount to offer such a forum in terms of our offshore industry and burgeoning renewables industry."
The Scottish National Party (SNP) has detailed a paper on its move for a Scottish independence.

Share on Facebook