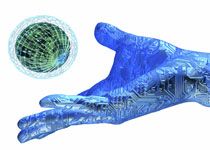 April 13 to 15 of 2011 sees the launch of Estonia promotion program, 'Meet Estonia 2011', to be held in Tallinn.
The event is organised by the Estonian Convention Bureau and the Estonian Tourist Board, which are focusing on hosting fifty professional event organizations from all over European.
The delegates will be invited to consider Estonia as a meeting and event destination and will be met by the relevant operators in the Estonian market.
Included in the program of events will be tours through Tallinn's Old Town, an evening tour of Tallinn's 'haunt houses', a traditional Estonian party and visits to conference centres and hotels.
There will also be the additional option after the 15th of taking further tours to Tartu, Estonia's university town, and the sunny coastal city of Parnu.
This event is the second of its kind to be held in the country and will promote Estonia as Europe's newest most cost effective and fun place to congregate

Share on Facebook