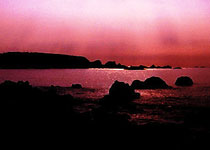 At the UK-Nordic-Baltic Summit held in London, Prime minister David Cameron stated that meetings between Baltic Energy Ministers working on Baltic Energy Market Interconnection Plan (BEMIP) and UK energy ministers engaged on the North Seas Offshore Grid initiative have agreed to work together.
Collaboration between the North Sea and Baltic Sea groups will over see a development of a supergrid of interconnecting sub-sea cables under the Irish, North and Baltic seas.
Ministers from UK and the Baltic groups would work in alliance to guarantee preparation, market, regulatory, over coming any technical difficulties and putting in place the correct framework for investment in any future projects.
"Europe's future lies in green energy and Britain wants to work with other countries to make the most of the clean energy potential in and around the North Sea," said energy secretary Chris Huhne. "Today we're stepping up our efforts with our European partners to develop a North Sea electricity supergrid that will help secure our energy supplies in a low-carbon way."
The last couple of days have been busy for the Nordic-Baltic and UK countries:
Trade deals have taken or are taking place as a result of the Nordic-Baltic Summit showing strength of the Nordic-Baltic Alliances.
President of Estonia Toomas Hendrik highlights Estonia is successful largely to Sweden being the their biggest investor with 1,500 Swedish companies operating their.

Share on Facebook