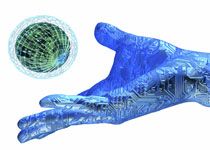 Lithuania's municipal elections will take place on 27th February 2011. The members of municipal councils are elected for a period of four years; the last elections were on 25th February 2007.
Voting for 60 local municipal councils will be unusual this year. In previous years voters were to choose from political party lists of candidates, but this February coalitions of independent candidates are in the running too.
In response to the innovative opening up of traditional voting systems, Arturas Zuokas, Vilnius mayor for seven years from 2000 to 2007, established his movement called 'Coalition of Arturas Zuokas and Vilnius' on 22nd January. With his slogan of "Yes to the rebirth of Vilnius" Zuokas has established his intention for new and forward thinking business ideas for the future of Lithuania's bustling capital city.
Zuokas stated that he wanted Vilnius to become "the most modern city of Eastern and Central Europe."

Share on Facebook